Every computer user faces a running slow and freezing problem after some time and many users do not find a perfect solution to this problem.
If your PC lagging and does not provide performance according to your expectation and your computer specifications are also good then follow below steps to increase your PC performance
I discuss 6 Ways to fix slow running slow and freezing of computer
Please read the below solutions carefully and I hope that your computer will back into normal performance.

Disable Startup Apps
Startup applications or programs start automatically when you turn on your computer and sometimes there are many unwanted apps that you do not need these apps while using a computer.
Many startup programs slow down your PC and you need to disable unnecessary programs, but some apps are very important such as Antivirus or Windows Defender because these apps protect your PC from viruses and malware.
Step 1. Go to Task Manager in Windows through the search tab or press Shift + Ctrl + Esc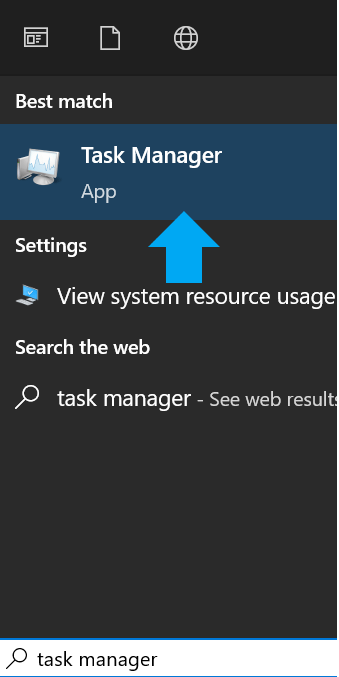 Step 2. Go to startup in task manager and disable unwanted programs

Step 3. Restart your system
After doing all steps, now useless applications or programs do not start automatically and your computer performance will improve.

Computer Overheating
Overheating is a common problem of slowing down and freezing in a computer and you need to cool down your system. If your PC fans running fast with noise that means your system is overheating
The overheating reason is your surrounding or room temperature is high and your computer exhaust fan and the internal cooling fan did not work properly due to dust or machinery faults.
Now you need to resolve the above heating issues and hope your computer performance increase.

Cleanup C Drive
If your C drive is out of space or space shows in red color then your system slows down and programs do not work properly.
C Drive plays an important role in computer performance because your programs, applications and windows are installed in C drive.
Your Downloads, Recycle Bin and other unnecessary files are stored in a C partition and if your PC hanging and freezing then you need to remove these unwanted files or transfer these files to another drive or storage and uninstall the useless application from the control panel and free up space from C drive.

Clean C Drive through Disk Cleanup
Step 1. Go to Properties of C drive and click on Disk Cleanup


Step 2: Select unnecessary files and click OK

Update Device Drivers
Make sure that your device drivers are up to date because without device drivers your PC lag and display suddenly hang and automatic restart.
Update your Graphics Card (Display Adapters) drivers from the website of the GPU manufacturer because if your graphics card drivers are not updated then GPU does not work properly and your computer display suddenly freezes and hangs.
Step 1: Type Device Manager in the windows search box and click on Device Manager

Step 2: Click on Display Adapters, Processor and other important devices which you want to update drivers

Remove Junk Files
Many unwanted files are automatically stored on your PC and this is also a reason for the lagging of the system.
If you download and install software and games regularly then cache files stored on the PC
These unnecessary files save in your C drive and some people do not find and delete them easily. I have already discussed how to remove junk files here.
Follow all steps in above mention post and your computer speed improve after deleting unwanted files.
Scan Errors in C Drive
I already describe that the C drive is important in windows and if any problem or error occurs in the C drive and your PC is lagging and freezing it means you need to scan the C partition and if any error is found then you must fix them because this is also reason to slow down your system.
Step 1: Go to properties in C drive
Step 2: Go to the Tools section then click the Check button and click Ok


Step 3: Click on the Scan drive button and scanning start of C


If any errors are found in your C drive then fix them or start troubleshooting